Wide & Grand Format Rolls

Offset, Screen, HP Indigo & Dry Toner

Offset, Screen, HP Indigo & Dry Toner

Cut Films

Application Tapes & Premasks

Application Tapes & Premasks

Carbonless Papers

Extruded Films

Applications

Printer Compatibility

About Us
X

Wide & Grand Format Rolls

Offset, Screen, HP Indigo & Dry Toner

Cut Films

Application Tapes & Premasks

Carbonless Papers

Extruded Films

Applications

Printer Compatibility

About Us
Printer Perspective: Why You Should Use Trifecta®
Posted by
Nekoosa
on 11/9/20 2:28 PM
---
Nekoosa recently launched a new, multipurpose removable pressure sensitive textured vinyl (SEE: "New! The Best Applications for Trifecta® Universal Removable Vinyl"). Trifecta® is one product with endless applications. Easily create floor, wall and window graphics with one universal media. No laminator? No problem! Running a one person print shop? This is the perfect substrate for you!
Made in the U.S.A., Trifecta® is compatible with eco-solvent, true solvent, latex, UV wide format, screen and UV offset inks. Complete with a UL 410 slip resistant certification, Trifecta® can be used for floor, wall and window applications.
Kevin Radke, Technical and Purchasing Lead for Hayes Graphics in Mosinee, Wisconsin says Trifecta® is the ideal product for a one-step, floor graphic solution:
"The printing quality of Trifecta® on all three of our machines has been excellent. It runs smoothly on all of our machines in our shop (HP Latex, Roland Eco-Solvent, UV). It is nice to have the option to move the material from machine to machine, depending on the work load of the machine on a given week. It was also nice to see that it does not jam up our Latex. Due the increase heat that is used on latex machines, some of the thicker materials we try to print on the Latex jam up our printer after the ink has been cured. This material laid flat and ran smoothly the whole time we were printing."
Greg Guenther, Business Development Manager at Hayes Graphics added that it's perfect for social distancing signage, "We can print this material for our customers that are requiring COVID signage and use Trifecta® for almost all applications and we do not have to laminate it. Any printer looking for a high performing floor graphic and other applications should look into Trifecta™."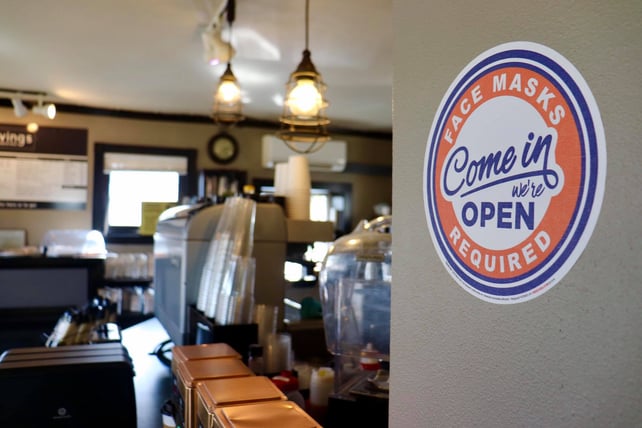 Product Facts:
This 6 mil semi-rigid matte white textured facestock is rated for up to 3 years of outdoor use.
Trifecta

®

is a high opacity film with excellent white point.
Universal removable adhesive suitable for short term indoor and outdoor applications with up to 1 year of clean removability from the application surface.
Stable 90# layflat polycoated paper liner for ease of printing and installation.
When Should You Use Trifecta™?
One-Step Floor Graphics

- Create UL 410 slip resistant floor graphics in one easy step, no overlaminate required!

Wall Graphics

- Hassle free textured wall decals - simply peel, stick and you're done! There's no need for tape, tack or nails and it will remove cleanly from painted dry wall.

Window Graphics

- Enhance the look of standard window graphics with a dimensional, textured finish.
Interested in feeling, testing and applying the material for yourself? We've got you covered! Request a free 8 x 10 hand sample by emailing samples@nekoosa.com!