Wide & Grand Format Rolls

Offset, Screen, HP Indigo & Dry Toner Sheets

Offset, Screen, HP Indigo & Dry Toner Sheets

Cut Films

Application Tapes & Premasks

Carbonless Papers

Extruded Films

Applications

Printer Compatibility

About Us
X

Wide & Grand Format Rolls

Offset, Screen, HP Indigo & Dry Toner Sheets

Cut Films

Application Tapes & Premasks

Carbonless Papers

Extruded Films

Applications

Printer Compatibility

About Us
Why Premask Laminated Graphics
Posted by
Nekoosa
on 9/9/20 2:45 PM
---
Do you really need to premask a graphic if it has an overlaminate? Many installers believe that an application tape is unnecessary. In the vast majority of cases, pre-masking the graphic will make your installations faster and easier, as well as providing protection for the graphic during shipping and handling.
How does premasking help in the graphic application process?
Masking with application tape adds to the stiffness of the graphic, which makes it easier to handle. If you need to reposition a graphic, the extra body that the tape adds to the graphic makes it easier to snap the film back off of the substrate without deforming it.
How does premask hold up in varying temperatures?
More importantly, when you are performing an installation in hot weather, a paper application tape will prevent the graphic from stretching. This is especially important if you are applying multiple graphic panels with multiple points of alignment. If one panel stretches, then you will need to stretch all of the subsequent panels so that the images on one sheet of film match up with the next one.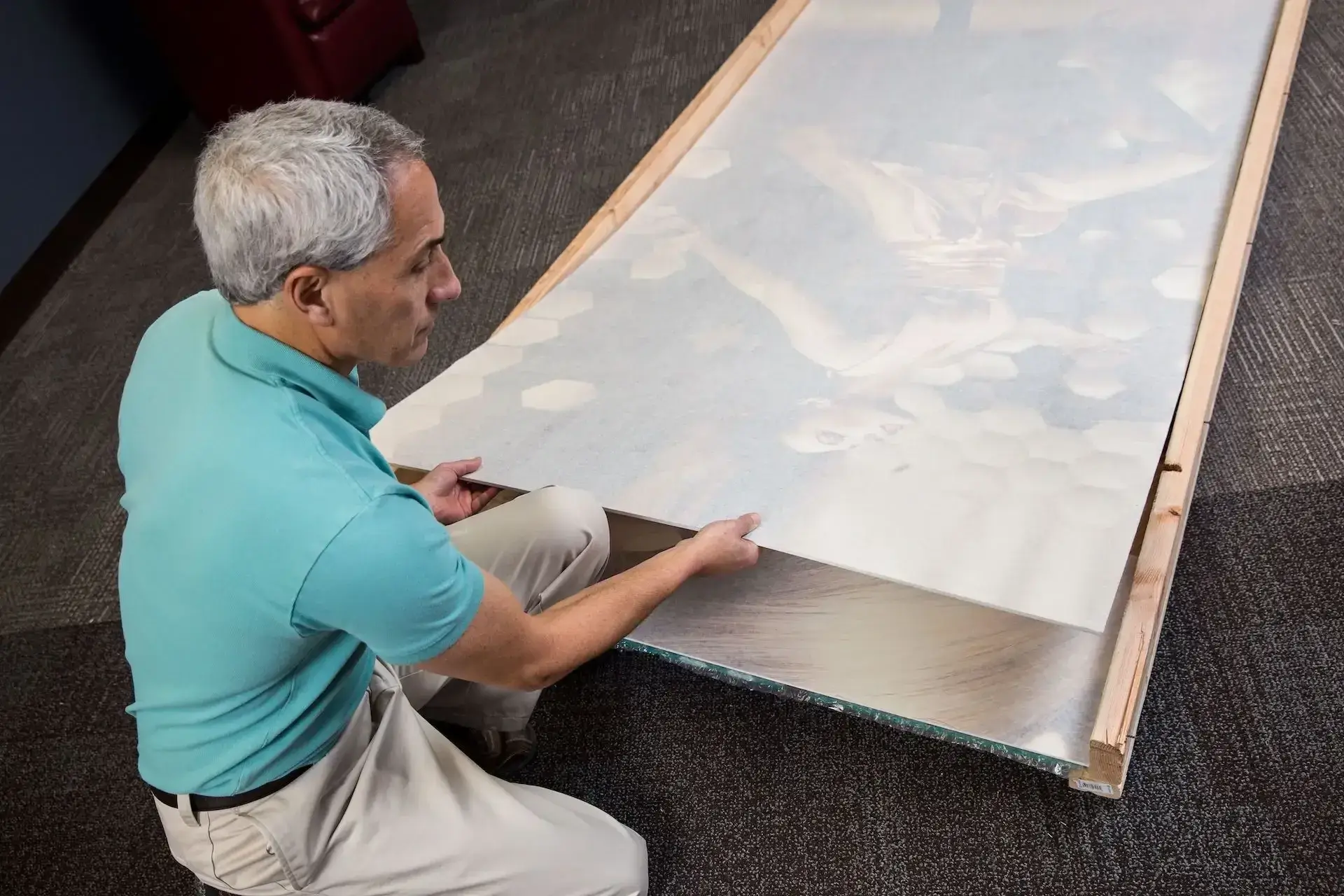 Using a premask or application tape also protects the graphic during application. Many of the high gloss cast vinyl overlaminates are soft and susceptible to scratching during the installation process. The scratches from squeegees, especially the hard nylon squeegees that are preferred by professional installers, are very noticeable. After squeegeeing the graphic and removing the application tape, you will need to re-squeegee the applied film. In doing this, always use a squeegee with a low friction sleeve or a squeegee with some type of edge protection.
Find more information on RTape Premask and Prespacing Tapes HERE.