Wide & Grand Format Rolls

Offset, Screen, HP Indigo & Dry Toner Sheets

Offset, Screen, HP Indigo & Dry Toner Sheets

Cut Films

Application Tapes & Premasks

Carbonless Papers

Extruded Films

Applications

Printer Compatibility

About Us
X

Wide & Grand Format Rolls

Offset, Screen, HP Indigo & Dry Toner Sheets

Cut Films

Application Tapes & Premasks

Carbonless Papers

Extruded Films

Applications

Printer Compatibility

About Us
Sign-Ad® Opaque Named Product of the Year in Media-Film Category
Posted by
Nekoosa
on 10/16/20 8:00 AM
---
Nekoosa is proud to announce that Sign-Ad® Opaque received a coveted PRINTING United Alliance 2020 Product of the Year Award in the Media-Film category. Open to all PRINTING United Alliance supplier members, the Product of the Year competition evaluates products that are, or will be, available for sale in 2020. A highly qualified panel of judges from across the printing industry evaluated the annual contest's 200+ entries in more than 85 categories spanning analog, digital, output and non-output technologies.
"I am extremely proud of the Nekoosa team and our commitment to provide innovative products to our customers," said Guy Leigh, Vice President of Sales and Marketing at Nekoosa. "This recognition validates our commitment to the markets that we serve with the highest quality, service and support that our customers have come to expect from Nekoosa products."
Sign-Ad® Opaque is a 100% opaque 6 mil bright gloss white vinyl facestock with a 90# paper liner and moderate-tack white removable adhesive. By using Sign-Ad® Opaque, printers are no longer restricted to only using UV technology to create two-way window signage. Printers can laminate a clear Nekoosa Sign-Ad® or Nekoosa Hi-Stat® product to easily create 'push-pull' two way signage with latex, solvent or eco-solvent technologies.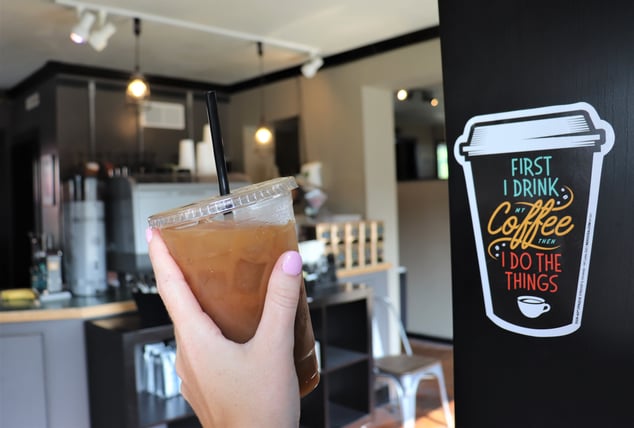 "One of the things I like best about our competition is that it is juried, and judges are basing their decisions on objective criteria. And with outstanding entries like Sign-Ad® Opaque, they had their work cut out for them," said Ray Weiss, Director of Digital Print Programs, PRINTING United Alliance.

"The Product of the Year competition represents the best of the best among commercial hardware, software, consumables, and industrial and screen equipment," Weiss said. "Congratulations to all the winners."
Award winners will receive a digital badge – a first this year, that will give information on their product embedded into the badge. Also a first this year, the program features a new dedicated virtual gallery where entries are displayed and can be accessed at: poy.printingunited.com/product-gallery/.
For more information about Nekoosa's Sign-Ad® Opaque, visit https://brands.nekoosa.com/sign-ad-opaque.