X

Mojave Wide Format Media Portfolio
Posted by
Nekoosa
on 1/6/21 8:00 AM
---
Nekoosa's Mojave Wide Format Media is a world-class line of pressure sensitive media, overlaminates, mounting films and many other specialty wide format materials for the point of purchase and sign markets.
What Products are Included in the Portfolio?
Multipurpose Textured Vinyl
P.O.P. Displays, Exhibits & Decals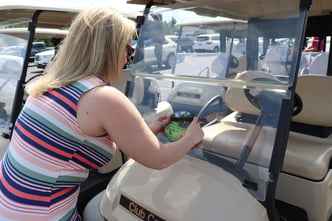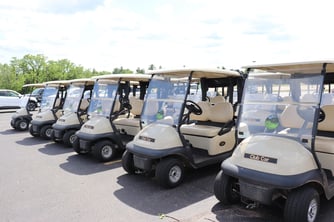 Pictured above: Premium Vinyl in application on golf carts.
Window Graphics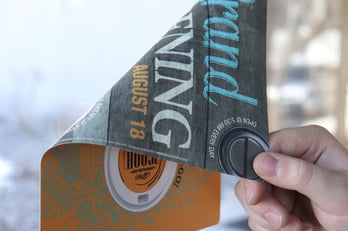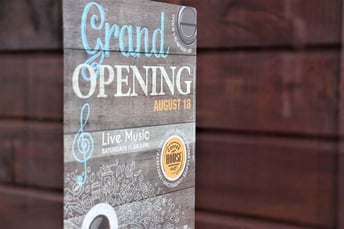 Pictured above: Sign-Ad® Opaque paired with Sign-Ad® Clear for an effortless, two-way signage solution.
Wall Graphics
Wall Graphics® - A comprehensive offering of repositionable, removable vinyl films for a wide range of indoor and outdoor wall applications.
ClingZ

®

- A

n adhesive-free, electrically charged graphic film that adheres to any dry interior surface.
Floor Graphics
Walk-On Graphics® -The Walk-On Graphics® two component system includes a printable vinyl base film and a UL 410 approved slip resistant overlaminate to create durable floor graphic applications.
Translucents & Reflectives
Translucents - The ideal solution for both photographic and high quality signage applications where vivid color saturation and extreme image resolution is required.
Reflectives - Reflective Vinyl is a flexible, enclosed lens glass-bead retroreflective sheeting that reflects light. Ideal for safety and commercial signage applications.
Mounting Films
Mounting Films -

Easily convert non-pressure sensitive films into pressure sensitive materials with permanent and removable mounting films for indoor use.
Overlaminate Films
Overlaminate Films - Overlaminates that enhance overall graphic depth while protecting printed materials from UV radiation, environmental elements, moisture and abrasion.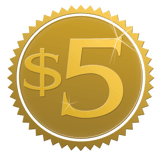 Can I Collect Nekoosa Bucks with the Wide Format Products?
Yes! You can enjoy a little extra on us by redeeming Nekoosa Bucks for cash. How does it work? Look for a $5 gold emblem sticker (pictured right) within specifically marked cartons of Nekoosa print media. Then, go to our Nekoosa Bucks webpage, log in to your existing account, or create a new account if you are redeeming a Nekoosa Buck for the first time. Finally, enter the code found on the front of the Nekoosa Bucks flyer, which are found in each qualifying carton. It's that easy!
Once you hit $25 in redemptions, we will send you a $25 MasterCard rewards card. You can also continue to grow your account and request gift cards in larger denominations. Your redemptions will add up. The more Nekoosa print media you run, the more you earn!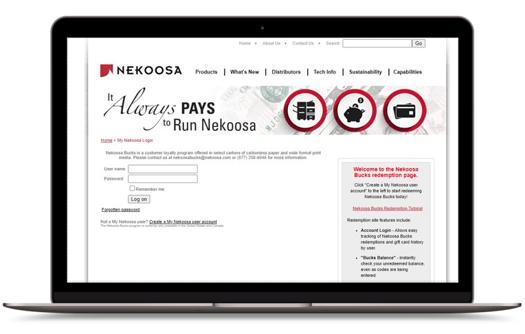 How do I Purchase Mojave Wide Format Media Products?
Nekoosa manufacturers specialty print media, and in turn sells those products through distribution partners worldwide. You can search from a full list of our distribution partners by location. Start your search by choosing a country and region. The results will be displayed based on your two selections. You can then narrow the results even more by choosing a product group and a specific product. Click HERE.
If you'd like to trial any of the products in the Mojave Wide Format Media portfolio, click on the appropriate product hyperlink above and request a sample directly through our website.