Wide & Grand Format Rolls

Offset, Screen, HP Indigo & Dry Toner Sheets

Offset, Screen, HP Indigo & Dry Toner Sheets

Cut Films

Application Tapes & Premasks

Carbonless Papers

Extruded Films

Applications

Printer Compatibility

About Us
X

Wide & Grand Format Rolls

Offset, Screen, HP Indigo & Dry Toner Sheets

Cut Films

Application Tapes & Premasks

Carbonless Papers

Extruded Films

Applications

Printer Compatibility

About Us
#MeetOurTeam - Father, Son Duo - Todd and Nicholas Baumann
Posted by
Nekoosa
on 4/28/21 7:00 AM
---
A relatively recent addition to the Nekoosa team, Todd Baumann came on board last summer as the Corporate Maintenance Engineer. Nicholas, his son has been with the company for just over two years working as the Corporate Safety & Engineering Manager.
How long have you been/worked at Nekoosa? Todd: "I started July 27 2020, prior to that I spent 22 years at Avery Dennison in Neenah WI. as Maintenance Team Leader and traveling to the other plants around North America and the world helping with capital projects."
Nicholas: "A little over 2 and a half years now. My work anniversary is May 29th."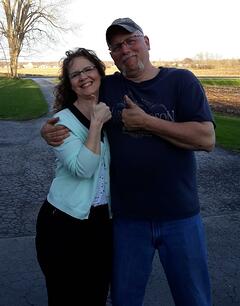 What is your role with Nekoosa (i.e., what does your day-to-day look like)? Todd: "My role at Nekoosa is to build a ONekoosa Maintenance Team across the business, sharing parts, and sharing expertise and ideas every day."
Nicholas: "I manage both safety and engineering for Nekoosa. This means that everyday is a little different for me. I always have a new project or challenge to work on each day and finding creative solutions to those problems is something I enjoy. However, safety is always my number one priority, and I am incredibly proud of the progress that each site's safety team has made to improve the safety of employees at their site."
What do you like about working at Nekoosa? Todd: "Working for a smaller company with less layers is a breath of fresh air for me. Probably the best part of being at Nekoosa is I get to work with my son Nick. I don't think too many parents get to say that."
Nicholas: "I like that every day is a little different here in Nekoosa. Like I said in the example of my day-to-day when I get started in the morning there is always a new problem to solve, or project to work on each day. I also appreciate all the help that everyone is willing to provide to answer those questions or build those projects. In Nekoosa everyone is always willing to help each other out whenever the need arises."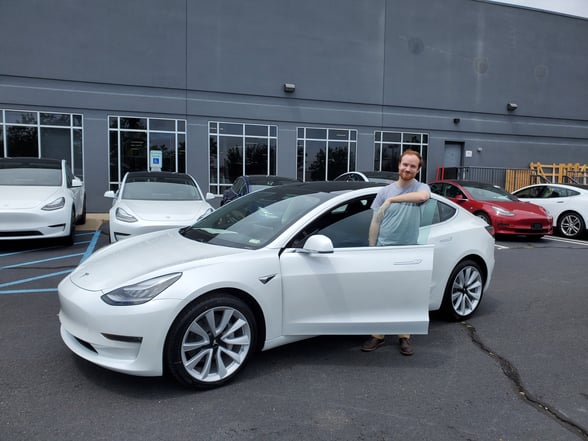 What is your favorite product Nekoosa manufactures?

Nicholas: "For me the VinylEfx products have always been eye catching."


What do you like to do outside of work (hobbies, actives, etc.)?

Todd: "Outside of work I spend most of my time cutting and splitting fire wood. I heat our home, hot water, and my shop with an outdoor wood burner and it likes wood. I also spend time riding my Road King, and home projects such as building our backyard gazebo."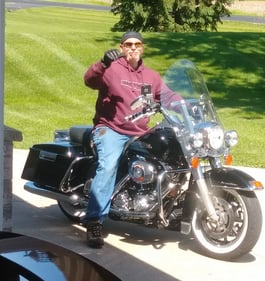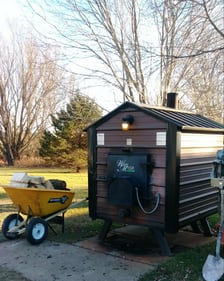 Nicholas: "Outside of work I spend a lot of time working on personal projects and spending time exploring the northeast. Most recently I have been working on building an irrigation controller for the balcony garden I have been planning for the spring.

Moving from Wisconsin to New Jersey two and a half years ago has given me the opportunity to spend a lot of time outside of work exploring the tri-state area. I have especially had a lot of fun in New York both in the city and upstate. I'm looking forward to getting back to this hopefully in 2021!"


To learn more about Nekoosa internal team members and read up on more #MeetOurTeam spotlights, click HERE.