Wide & Grand Format Rolls

Offset, Screen, HP Indigo & Dry Toner

Offset, Screen, HP Indigo & Dry Toner

Cut Films

Application Tapes & Premasks

Application Tapes & Premasks

Carbonless Papers

Extruded Films

Applications

Printer Compatibility

About Us
X

Wide & Grand Format Rolls

Offset, Screen, HP Indigo & Dry Toner

Cut Films

Application Tapes & Premasks

Carbonless Papers

Extruded Films

Applications

Printer Compatibility

About Us
#MeetOurTeam - The iC GROUP
Posted by
Nekoosa
on 8/13/20 11:14 AM
---
What is your title/relationship with Nekoosa?
Hi! We are the iC GROUP, the European foot on the ground for Nekoosa. We are the exclusive partner for Nekoosa, initially RTape, for over 25 years. We take on the sales, marketing, logistics and distribution in Europe, the Middle East, Africa and India.
Our offices and warehouse are located in Belgium, the heart of Europe. This is the central distribution location where the Nekoosa products arrive, are being stocked in a controlled environment and will eventually be shipped (assembled-to-order) to the customers in our regions. The iC GROUP is a company of 18 people and is divided in a management, sales, customer service, marketing and warehouse team.
How long have you been/worked at Nekoosa?
Our cooperation started 27 years ago, when our CEO Karel Blondé became the exclusive RTape sales agent for Europe. As RTape evolved to become the most significant application tape brand in Europe, the iC GROUP had to keep up with the pace and gradually started to provide more and more services for Nekoosa. Karel opened up a distribution centre, hired a team to handle the administrative, logistics and sales follow-up and built up a sales team from different nationalities and cultural backgrounds. Doing so, the iC GROUP has become an important and valuable partner for Nekoosa. Today, we look back at this journey together with pride and can only look forward eagerly and with even greater ambitions.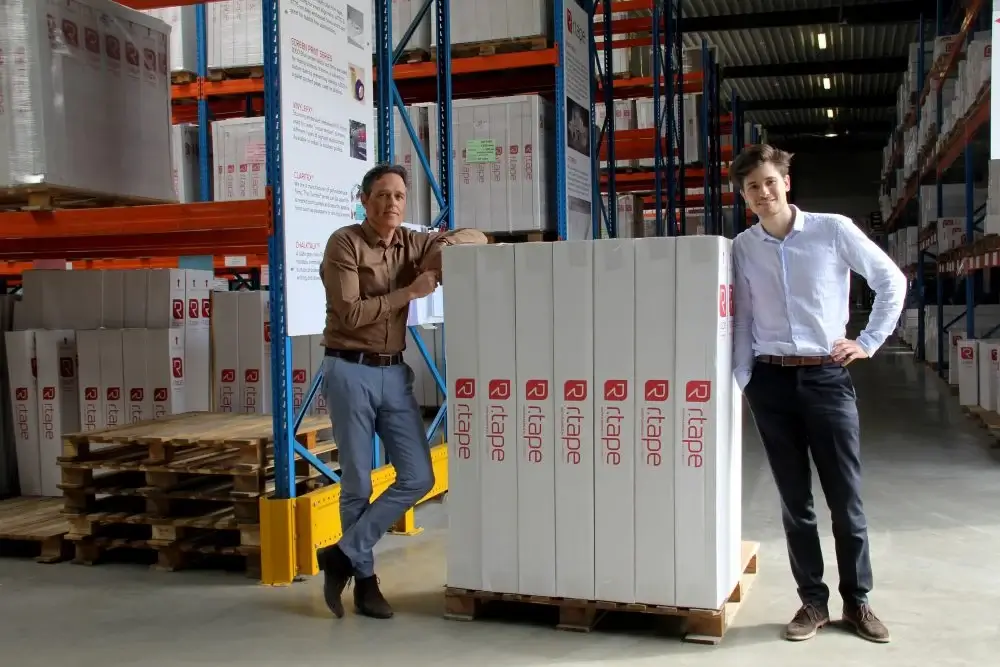 What is your role with Nekoosa (i.e., what does your day-to-day look like)?
Since we are a division of 18 people, our role at Nekoosa is very extensive and every single team member is responsible for their piece of the puzzle. While the management team, Karel and Jerome, are leading the company in the right direction, the sales managers are visiting customers, each covering their assigned territory, and are promoting the Nekoosa products on a daily basis. They are supported by our marketing specialist Manon and our customer service department. The customer service team takes on all tasks related to sales follow-up, order intake, freight booking, general administration, … Next to quality control and general inventory management, our warehouse team takes care of the products and pride themselves that all goods get shipped out in pristine condition.
What do you like about working at Nekoosa?
Since the start of the partnership over a quarter century ago, there has been mutual understanding and trust. Over the years, this trust and understanding has grown even more and although the Atlantic ocean divides us by thousands of miles apart, it has always felt like a very close cooperation. The key point of success has been the ability and willingness to really listen and learn from each other, which is necessary to gain insight about - and thus overcome - the differences between the American and European market.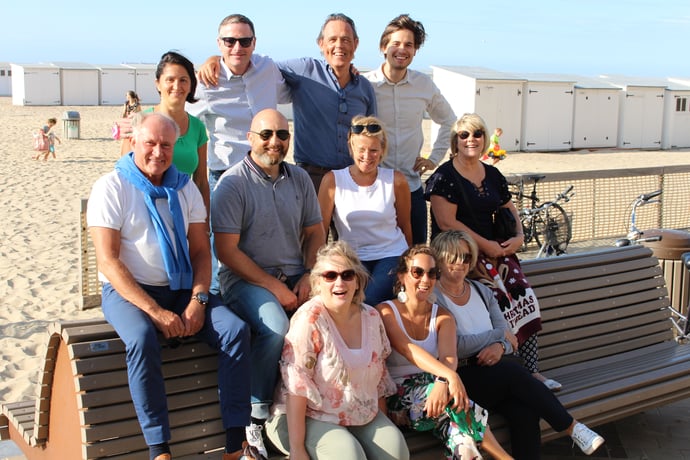 What is your favorite product Nekoosa manufactures?
As the saying goes, the first love is the deepest. Everything started for us with the RTape application tapes and this is still the number one product range for us. More in specific, we adore the Conform series because to this very day, the Conform® application tapes are unrivaled in its performance and consistency. Furthermore, Nekoosa manufactures some high-end niche products such as VinylEfx®, MagneCote®, ClingZ® and Ztac™, which are all unique in their own way and bring additional value to the customer.
What do you like to do outside of work (hobbies, actives, etc.)?
Albeit in different ways, the iC GROUP's employees have one thing in common: their active and passionate lifestyle.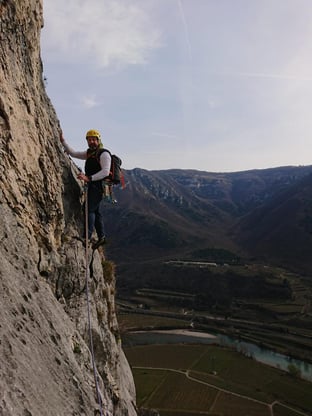 While our warehouse team are dedicated fans of their favorite football team, our South-European sales manager Fabio is a mountaineering guide in the Alps during the weekends. Manon is the foodie and creative centipede of the team, and Karel likes to go out for jogging even when traveling for business in order to get rid of the calories gathered from his other interest: wine.
Our customer service representatives Dorine and Petra are fond of travelling, An and Jean-Pierre are real music and movie connoisseurs and Cindy is an avid reader. Guy keeps bees and goats at home and makes delicious honey and goat cheese, sometimes bringing these delicacies to work to share with his colleagues! Jerome has a knack for racket sports and often challenges his colleagues for a duel at the ping pong table. Being a former athlete herself, our UK sales manager Karen is very invested in supporting and following her favorite British athletes across the world at big tournaments. Jos, our sales manager in France and Belgium, has a big passion for skiing, golf and wine. Our North-European sales manager Tom enjoys being on the road or, when at home in Holland, loves sharing a beer with his friends at the pub on Friday.
Contact the iC Group by emailing info@theicgroup.eu or calling +32 9 216 6700.