Wide & Grand Format Rolls

Offset, Screen, HP Indigo & Dry Toner

Offset, Screen, HP Indigo & Dry Toner

Cut Films

Application Tapes & Premasks

Application Tapes & Premasks

Carbonless Papers

Extruded Films

Applications

Printer Compatibility

About Us
X

Wide & Grand Format Rolls

Offset, Screen, HP Indigo & Dry Toner

Cut Films

Application Tapes & Premasks

Carbonless Papers

Extruded Films

Applications

Printer Compatibility

About Us
#MeetOurTeam - Sisters, Rossana Jurado and Paola Trani
Posted by
Nekoosa
on 12/30/20 8:00 AM
---
This month on our #MeetOurTeam, we're spotlighting sisters located at our South Plainfield, New Jersey facility - Rossana Jurado and Paola Trani. Both work in our Customer Service department. Rossana has worked with Nekoosa for 15 years as a Customer Service Representative, and Paola for 18 years as a Customer Service Lead.
What is your role with Nekoosa (i.e., what does your day-to-day look like)?
Rossana: "My day starts by reviewing all the incoming emails, checking for new orders and requests. I plan all export shipments on a monthly basis and review these with our production department. Some of the
export shipments are sent via container. I have to share that I love what I do, even though at times it can be stressful and a very demanding due to the attention to detail and precision to enter orders, and time sensitive documentation. I enjoy the interaction with people from different cultural backgrounds."
Paola: "We are working on a few projects that will help to service our customers better. Supporting all my team members. We also work very close with the operations department."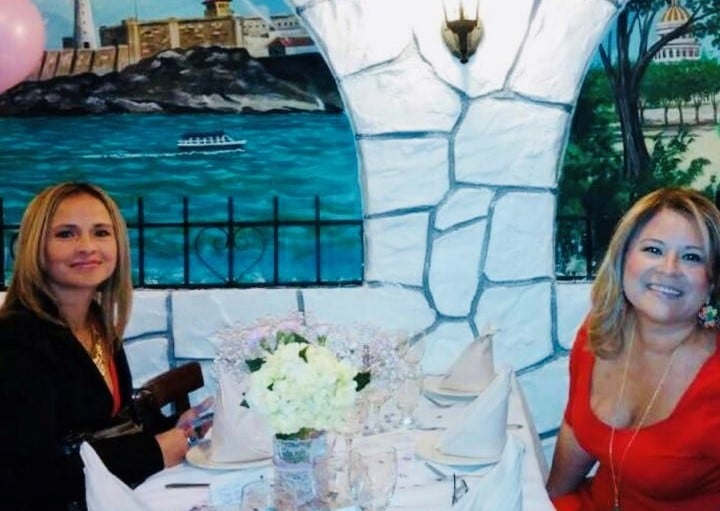 What do you like about working at Nekoosa?
Rossana: "After working at RTape/Nekoosa so many years, I enjoyed working with at South Plainfield,
most of us at this location, have been with the company for long time and it feels like family."
Paola: "I like the fact that I can connect with people from all over the world, since we have customers worldwide."
What is your favorite product Nekoosa manufactures?
Rossana: "My favorite product is the VinylEfx® product line, with all its beautiful patterns."
Paola: "VinylEfx®, this is one of the products that has the longest lead time, but it's also the one that has the coolest looking patterns!"
What do you like to do outside of work (hobbies, actives, etc.)?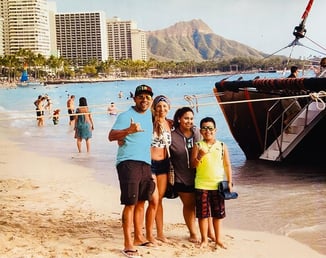 Rossana: "I enjoy traveling; my favorite place to visit is the Island of Oahu (Hawaii) and spending time with
my family. I love dogs, going to the beach and weight lifting."
Paola: "All my family members are dog lovers. I enjoy hiking in the woods with my dogs Lola (Yellow Lab) and Tyler (Silver Lab) on the weekends. Lola is almost three and Tyler is only eleven weeks old. I also love spending time with my family."
(Pictured right on vacation together, Rossana second from the left and Paola second from the right).