Waterproof Synthetic Paper

P.O.P. Displays, Banner Stands & General Signage

P.O.P. Displays, Banner Stands & General Signage

Window, Wall & Floor Graphics

Window, Wall & Floor Graphics

Cut Films

Application Tapes & Premasks

Carbonless Papers

Extruded Films

Applications

Printer Compatibility

Sustainability

About Us
X

Waterproof Synthetic Paper

P.O.P. Displays, Banner Stands & General Signage

Window, Wall & Floor Graphics

Cut Films

Application Tapes & Premasks

Carbonless Papers

Extruded Films

Applications

Printer Compatibility

Sustainability

About Us
#MeetOurTeam - Marketing Specialist, Brian Kubacki
Posted by
Tianna Vanderhei, Nekoosa
on 5/26/21 7:00 AM
---
Brian Kubacki has worked at Nekoosa since June, 2019. Currently serving as Marketing Specialist, Brian splits his time between working at the Nekoosa office and working from home.
What is your role with Nekoosa?
The fun part about working in marketing is that every week can look different from the last. There are always projects to work on, but there are a few things that I consistently handle at Nekoosa on a day-to-day basis. I manage our HubSpot CRM program, trade shows and large marketing projects. I also cover market analytics and research.
What do you like about working at Nekoosa?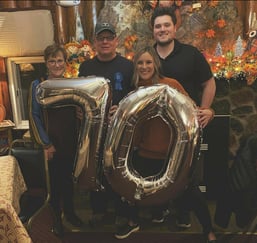 I enjoy the environment and the people I work with at Nekoosa. I have only been here for about 2 years, but I feel like I've known everyone I work with for 10. The group of people at Nekoosa are very knowledgeable about the industry and I constantly feel like I am learning something new from them.
What is your favorite product that Nekoosa manufactures?
My favorite product that we sell is probably Trifecta®. I love the product because it can be applied to floor, walls and windows and the printed product looks fantastic. I may also be a little bias with Trifecta® because it was one of the first products we launched that I was able to name.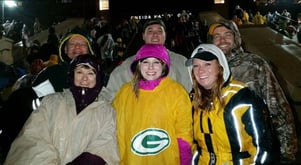 What do you like to do outside of work (hobbies, activities, etc.)?
I enjoy a multitude of different hobbies. I was always the type of person who would try to pick up new hobby and see if I enjoyed it. I enjoy hiking and would love to see the world someday. I am also a huge movie fanatic. Spending a Friday night binge watching multiple movies would be a perfect way to start a weekend in my eyes. During the football season, you will always find me somewhere watching the Green Bay Packers. They are my favorite sports franchise and I try to catch at least one game at Lambeau field per season.