Waterproof Synthetic Paper

P.O.P. Displays, Banner Stands & General Signage

P.O.P. Displays, Banner Stands & General Signage

Window, Wall & Floor Graphics

Window, Wall & Floor Graphics

Cut Films

Application Tapes & Premasks

Carbonless Papers

Extruded Films

Applications

Printer Compatibility

Sustainability

About Us
X

Waterproof Synthetic Paper

P.O.P. Displays, Banner Stands & General Signage

Window, Wall & Floor Graphics

Cut Films

Application Tapes & Premasks

Carbonless Papers

Extruded Films

Applications

Printer Compatibility

Sustainability

About Us
#MeetOurTeam - Krista Krug, Product Scientist
Posted by
Nekoosa
on 11/17/22 9:15 AM
---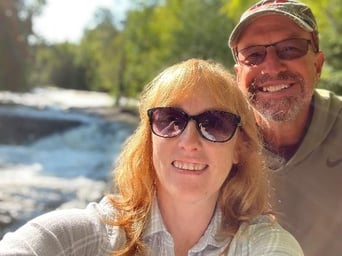 Krista Krug serves as Nekoosa's Product Scientist. She came onboard with the team in March of 2021. Krista's role involves a little bit of everything in the technical area. Working with product development on lab trials to determine suitability of new raw materials and then assisting when larger coater trials are performed is one of her favorite parts of her job. With her background in microscopy, she is called upon to analyze contaminants and perform FTIR analysis of samples not only for the Nekoosa plant but for other Nekoosa locations as well. She also assists with testing in the Quality Control (QC) lab when there are coater production or customer quality issues. No two days are ever the same for her and that keeps her motivated.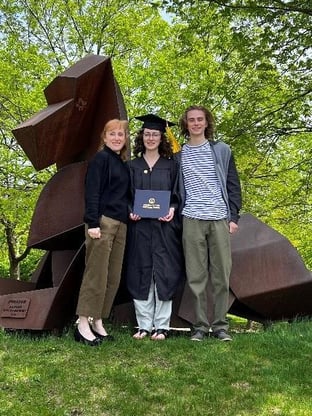 What do you like about working at Nekoosa?
Living and working in this area for my entire life, paper is part of my blood. Having worked in larger paper plants over my career, I enjoy the smaller production facility where you can see what your contributions are doing to help the company. I really enjoy the variety of my job day to day.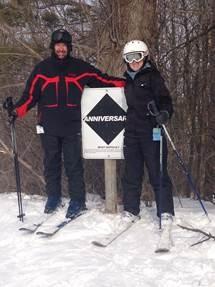 What is your favorite product that Nekoosa Manufactures?
Being in the paper industry for the majority of my career, I am drawn to carbonless paper. I also find the process of creating our film products like ClingZ to be quite interesting.
What do you like to do outside of work? (hobbies, activities, etc.)?
Outside of work, I try to stay as busy as possible. I enjoy hiking and kayaking with my husband during the warmer Wisconsin months. During the winter, my family and I love downhill skiing as often as we can. My husband and I have a large vegetable garden we tend to yearly and I love flower gardening as well. My daughter and son live in Chicago so visiting them as often as I can is a priority. My son is studying film directing which allows us to go to several film festivals (Chicago International Film Festival and Sundance Film Festival are my favorites) during the year and I appreciate watching all genres of film. My daughter is a zookeeper so visiting the zoo where she works and seeing all the animals she cares for is always a treat. Most of all, I love being with my family and just spending time together.