X

#MeetOurTeam - Dave Ofstein
Posted by
Nekoosa
on 8/26/20 7:00 AM
---
Next up on our #MeetOurTeam, internal team member feature is Product Development Manager, Dave Ofstein.
How long have you been/worked at Nekoosa?
Less than a year; I started in January 2020 at the Las Vegas, Nevada facility.
What is your role with Nekoosa (i.e., what does your day-to-day look like)?
There appears to be no such thing as a typical day here in Vegas. Although my focus is on product development, I frequently get involved with customer care issues, where my previous experience in the synthetic paper market can be applied. This same experience has helped me assimilate all the different products that we make here as I look for ways to improve what we do and what can impact that – such as raw material quality and functional (fit-for-use) specifications.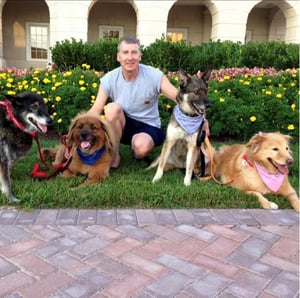 What do you like about working at Nekoosa?
It is not so common to see everyone pulling in the same direction. Everyone is doing what they can to win, to do right by Nekoosa, to service our customers and beat back the competition. This is expressed most commonly by "how can I help"; very team focused. I really enjoy the environment of collaboration and the support, everyone seems very open. This is not only true of the folks here in Vegas, but true across the company. Projects that we work on here, impact other sites and their support has been tremendous in moving these projects forward.
What is your favorite product Nekoosa manufactures?
I currently do not have a favorite product; I find all of them challenging for different aspects of their manufacture, critical-to-quality parameters or performance characteristics. I look forward to building off of what we have established, continue to look for opportunities to improve and creating the next generation of products that will move us from just being competitive to being an innovator leader.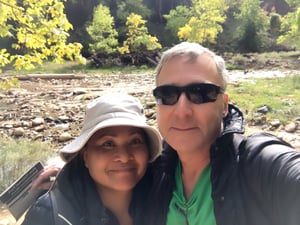 What do you like to do outside of work (hobbies, actives, etc.)?
Outside of work, I do try and exercise some (not nearly enough), as I go on long walks during the weekend; it is challenging when the temperature hits over 100 degrees! My wife and I usually have dogs to keep us active but we are in-between adopting new fur babies – we hope by years-end that will change. In the meantime, there are plenty of national parks within driving distance that we hope to spend more time in getting to enjoy.