Wide & Grand Format Rolls

Offset, Screen, HP Indigo & Dry Toner Sheets

Offset, Screen, HP Indigo & Dry Toner Sheets

Cut Films

Application Tapes & Premasks

Carbonless Papers

Extruded Films

Applications

Printer Compatibility

About Us
X

Wide & Grand Format Rolls

Offset, Screen, HP Indigo & Dry Toner Sheets

Cut Films

Application Tapes & Premasks

Carbonless Papers

Extruded Films

Applications

Printer Compatibility

About Us
#MeetOurTeam - Dan Siekert
Posted by
Nekoosa
on 2/24/21 7:00 AM
---
Dan Siekert has worked at Nekoosa since May, 2015. Currently serving as our Project Technologist, Siekart spends most days in the lab.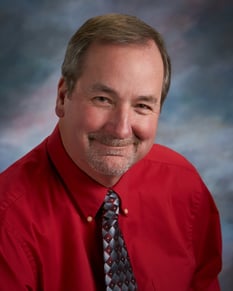 What is your role with Nekoosa (i.e., what does your day-to-day look like)?
I have some routine activities, but frequently do lab testing or print trials related to projects our team is working on. My routine work includes analysis of incoming shipments of capsules for our carbonless products, an ongoing pad test audit of our production carbonless products and testing of the coated paper, and coatings used on the coater for our carbonless product development trials. Our lab work requires standard test procedures, many of which I have written or updated as we adapt to new test equipment, products or raw materials. I also do environmental and production tank sampling on a quarterly basis. The materials we use in our plant require GHS (Globally Harmonized System) labeling, which enables our employees to be aware of hazard levels (if any) and appropriate personal protective equipment for each material. I update the related Safety Data Sheet (SDS) files, material labeling and provide yearly training of employees in the GHS system.
What do you like about working at Nekoosa?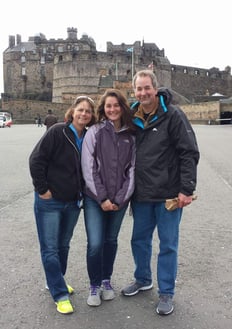 I look forward to seeing the people I work with at Nekoosa. In addition, each day is a unique experience, as I frequently encounter new challenges testing our products, helping troubleshoot any concerns with them, and doing analysis of the materials they are made of.
What is your favorite product Nekoosa manufactures?
Our carbonless products are most interesting to me due to the many variables that can affect the image to transfer properly to each successive sheet in the set. There are multiple processes in play to make the image transfer, yet keep it from appearing where it should not. It is a very delicate balance!
What do you like to do outside of work (hobbies, actives, etc.)?
I enjoy outdoor activities with my family such as camping, hiking, fishing and hunting. Gardening, woodworking, cooking and trying to keep our daughters' cats from taking over the house, take up most of my remaining time. If they were ever to gain the upper paw, it could be the end of us all!