Waterproof Synthetic Paper

P.O.P. Displays, Banner Stands & General Signage

P.O.P. Displays, Banner Stands & General Signage

Window, Wall & Floor Graphics

Window, Wall & Floor Graphics

Cut Films

Application Tapes & Premasks

Carbonless Papers

Extruded Films

Applications

Printer Compatibility

Sustainability

About Us
X

Waterproof Synthetic Paper

P.O.P. Displays, Banner Stands & General Signage

Window, Wall & Floor Graphics

Cut Films

Application Tapes & Premasks

Carbonless Papers

Extruded Films

Applications

Printer Compatibility

Sustainability

About Us
Is Using Synthetic Paper More Eco-Friendly Than Lamination?
Posted by
Nekoosa
on 7/18/23 9:45 AM
---
When looking to increase the durability of your print media, lamination was long considered the mountaintop of protection.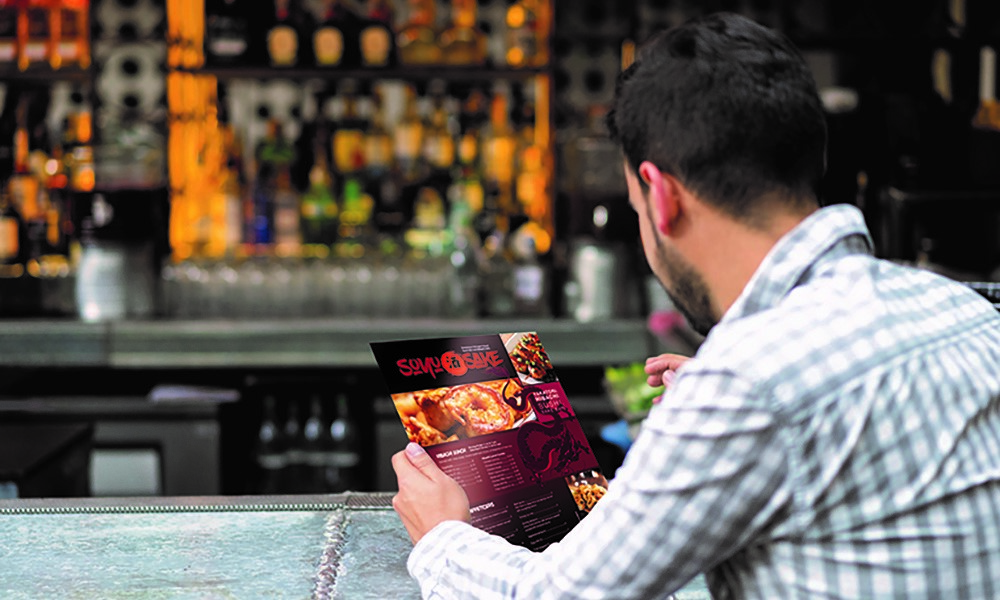 While the material and equipment costs of the traditional two-step lamination process were once a deterrent in choosing lamination over synthetic paper, the environmental impact of using lamination has arrived as the key detractor for choosing lamination as robust sustainability initiatives have become the norm across nearly every industry.
This leaves end users and printers alike with an important question: Are there sustainable alternatives to traditional laminates that offer the same degree of substrate strength and protection?
The short answer is yes, and, here, we'll look at a couple of ways choosing sustainably manufactured synthetic paper can provide superior protection for your print media in a more eco-friendly way.
Synthetic paper can be recycled and reused
Synthetic paper is manufactured to be 100% recyclable. While some laminates can be recycled and reused for other purposes, the process involves removing the laminate from the substrate, which is a time-consuming and costly process. This means choosing synthetic paper streamlines the repurposing process and eliminates cost-related barriers to entry, while also reducing the amount of waste in the landfill pipeline.
Synthetic papers can be produced without using harmful chemicals
Waterproof, tear-free and weather-resistant synthetic papers can be manufactured without the need for petrochemicals, liquid phenols and a variety of other chemical components that are used in the manufacturing of paper laminates. The lack of these components combined with the ability to repurpose synthetic polyester paper makes it a more sustainable option for a wide range of applications like menus, maps, manuals and catalogs, direct mail, door hangers and more.
Nekoosa's SYNAPS XM and OM synthetic paper are manufactured without using polyvinyl chlorides (PVCs). As a PVC alternative, SYNAPS by Nekoosa offers the ability to print in wide format and sheets with quick drying times and strong toner adhesion without using environmentally harmful agents.
Additionally, Nekoosa's PVC-free synthetic papers are part of a larger portfolio of sustainably produced print media that are ideal for a range of industries including retail and hospitality, and with specific application such as window graphics, wall graphics, floor decals and point-of-purchase (POP) signage.
Along with the non-PVC SYNAPS XM and OM, 60% of Nekoosa's sustainable print media portfolio is made with all-natural water-based adhesives, and 90% of the portfolio's finished goods are recyclable.
Choosing SYNAPS synthetic polyester paper from Nekoosa not only means a more durable print media that can withstand harsh environmental conditions like sun, moisture or rain, but it also means a more eco-friendly substrate that still has the performance of traditional lamination without the environmental cost.
Request a sample of our SYNAPS XM or OM synthetic polyester paper to see for yourself how durability and strength doesn't have to mean sacrificing a sustainable approach to print media.