Wide & Grand Format Rolls

Offset, Screen, HP Indigo & Dry Toner Sheets

Offset, Screen, HP Indigo & Dry Toner Sheets

Cut Films

Application Tapes & Premasks

Carbonless Papers

Extruded Films

Applications

Printer Compatibility

About Us
X

Wide & Grand Format Rolls

Offset, Screen, HP Indigo & Dry Toner Sheets

Cut Films

Application Tapes & Premasks

Carbonless Papers

Extruded Films

Applications

Printer Compatibility

About Us
Hi-Stat® or ClingZ®: How to Choose the Right Cling for Your Application
Posted by
Nekoosa
on 9/6/22 4:55 PM
---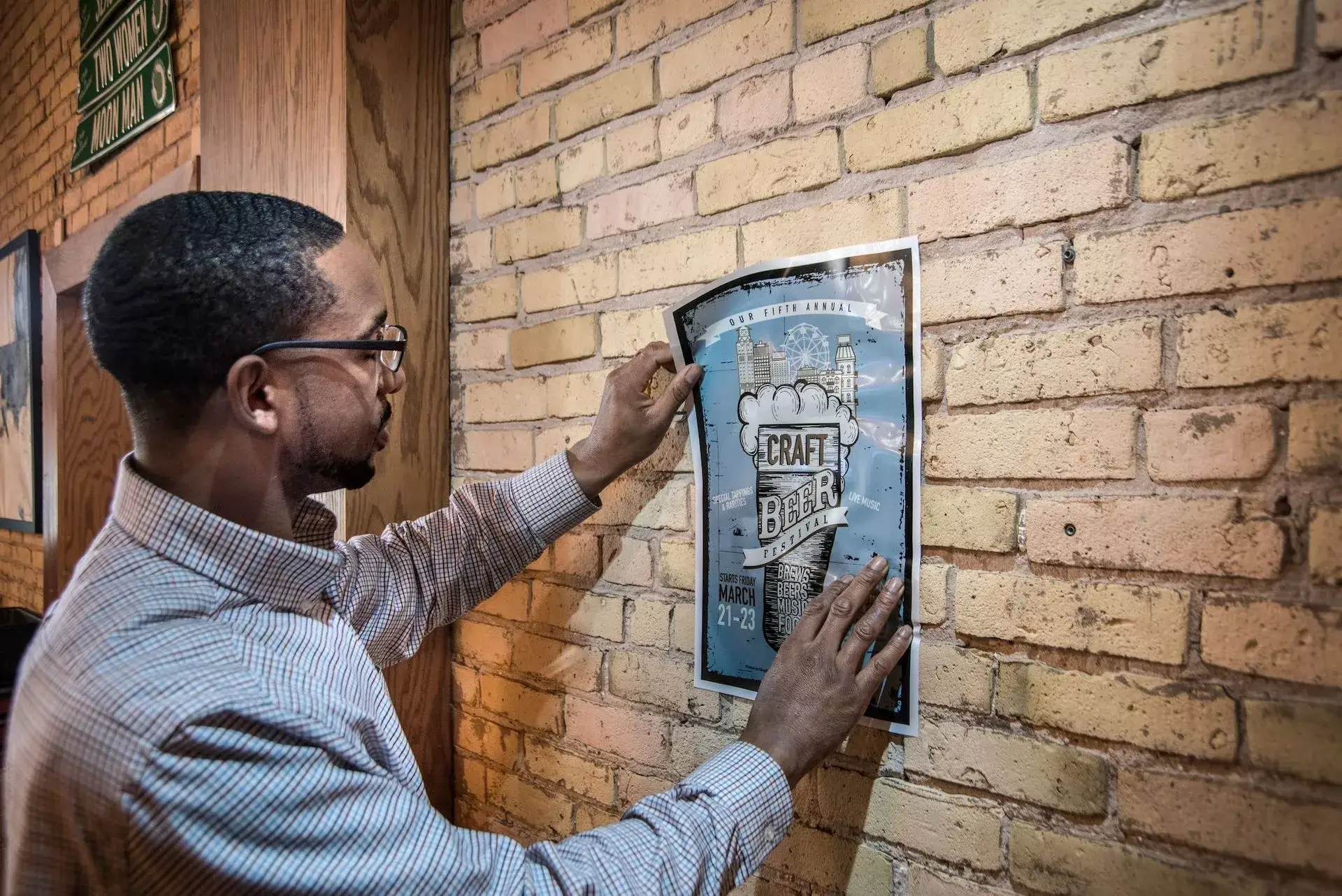 The key to choosing the right cling substrate decal for your application is understanding the ins and outs of your application.
P.O.P. displays, price stickers, window graphics and other retail or hospitality signage do share a variety of similarities, but how these kinds of signs are used and the environment they're used in can play a large role in the kind of cling media you need to print creative, durable signage.
Hi-Stat® and ClingZ® from Nekoosa share many traits and characteristics. For example, each product is an adhesive-free substrate that can be easily applied, repositioned and removed with no residue or mess. Plus, both Hi-Stat® and ClingZ® are available in wide format rolls to help create large format graphics.
But there are a handful of important differences between these products that make them ideal for specific applications and environments, and in this blog we'll answer a couple of questions about the key differences between Hi-Stat® and ClingZ® to help you choose the ideal cling media for your application.
Which cling vinyl is best for indoor and outdoor use?
Durability in window graphics and promotional signage is a top concern, particularly in outdoor applications with potentially harsh environmental conditions. While both products cling to the application surface without adhesive, Hi-Stat® creates a stronger bond to glass surfaces so graphics can withstand outdoor environment elements for up to three months. ClingZ® is only recommended for interior, short term promotional signage.
What are the ideal surfaces for Hi-Stat® and ClingZ® applications?
With Hi-Stat® and ClingZ® from Nekoosa, printers and end users can apply quality, vibrant decals or signage to almost any application surface. The adhesive-free design of both Hi-Stat® and ClingZ® make application and removal a quick and easy process, and compatibility with offset, HP Indigo and wide format printing provides more opportunity for flexible, innovative signage that commands attention.
ClingZ® will cling to any clean indoor surface for three to six months, making it compatible with the widest range of application surfaces, including:
Painted walls
Wallpaper
Wood paneling
Brick
Concrete
Polished stone
Stainless steel
Glass
Additionally, ClingZ® can be applied to curved surfaces like columns or arches for an even greater degree of application flexibility. Hi-Stat® static cling vinyl is best suited for clean, highly polished surfaces like windows and stainless steel. It can also be used outdoors while ClingZ® is only recommended for indoor use.
Which cling media is best for creating two-way signage?
Hi-Stat® flexible cling vinyl is designed for both indoor and outdoor use, and as a result it is also compatible with other Nekoosa products to help create versatile, durable two-way signage that can be seamlessly applied, repositioned and removed. Laminating Nekoosa's Hi-Stat® Clear with our Sign-Ad® Gloss White Opaque creates simple, effective 'push-pull' two-way signs. Plus, because Hi-Stat® Clear can be used with wide format (solvent, eco-solvent, latex, UV), offset (conventional and UV), HP Indigo and screen print platforms, users can design and execute cling vinyl films with flexibility and creativity in mind.
As part of Nekoosa's specialty media portfolio, Hi-Stat® and ClingZ® are the static cling vinyl films that bring together innovation and ingenuity to help you design and print quality, effective signage. Learn more about Hi-Stat® or ClingZ® and request your sample today!