Wide & Grand Format Rolls

Offset, Screen, HP Indigo & Dry Toner Sheets

Offset, Screen, HP Indigo & Dry Toner Sheets

Cut Films

Application Tapes & Premasks

Carbonless Papers

Extruded Films

Applications

Printer Compatibility

About Us
X

Wide & Grand Format Rolls

Offset, Screen, HP Indigo & Dry Toner Sheets

Cut Films

Application Tapes & Premasks

Carbonless Papers

Extruded Films

Applications

Printer Compatibility

About Us
5 Frequently Asked Questions About Chalkboard Vinyl
Posted by
Nekoosa
on 1/7/22 9:00 AM
---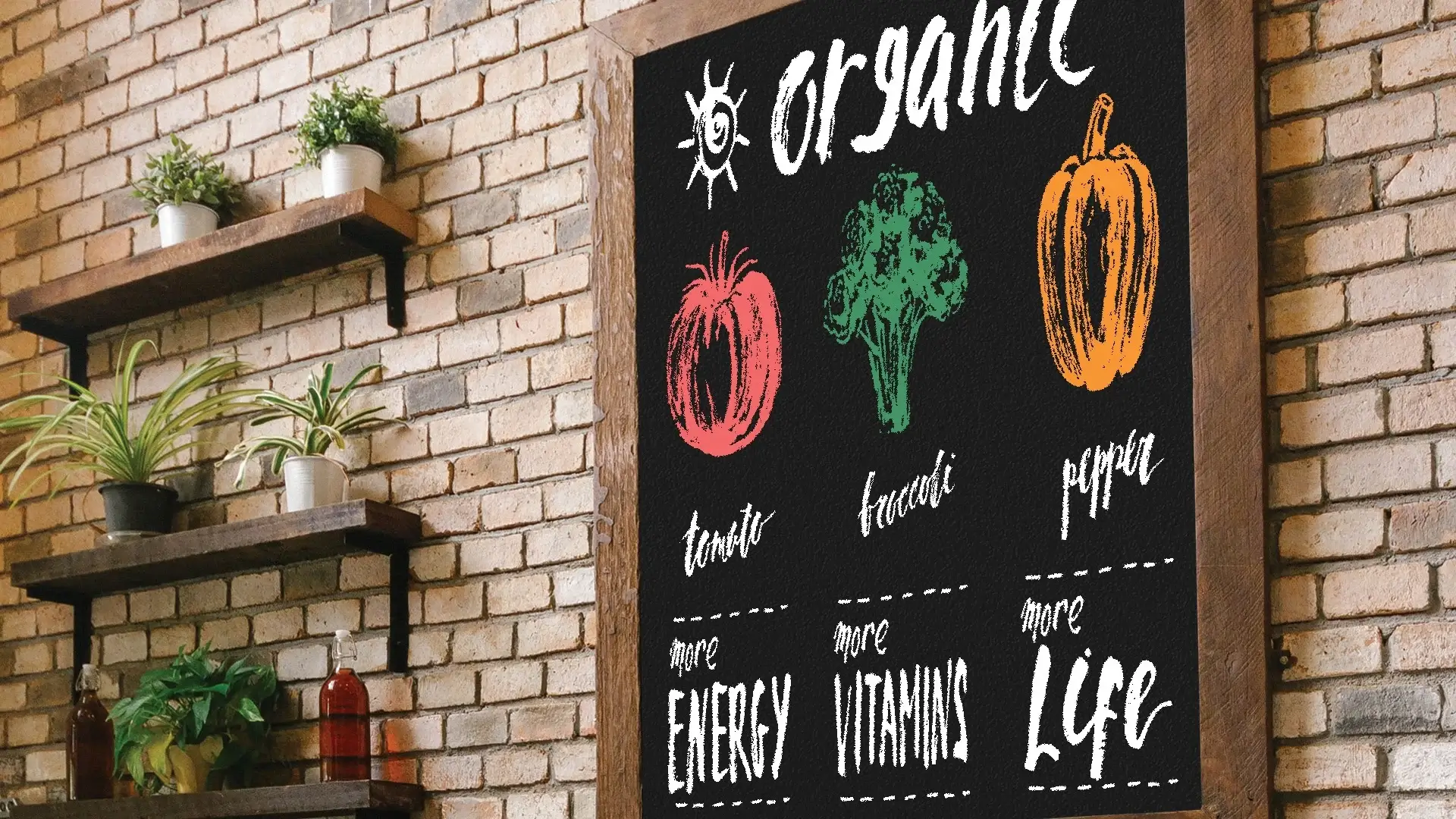 Chalkboard vinyl may perhaps be the best kept secret for businesses looking to create flexible, dynamic, and easy-to-use signage. Dry-erase boards, non-removable film, large format inkjet printing or even traditional chalkboards are more common solutions, but the problem is each of these signage tools comes with their liabilities and limitations, especially for certain industries like retail and hospitality that require versatility, ease of use and simplified cleaning processes.
What many printers and companies don't realize about chalkboard vinyl is that it offers the flexibility and user-focused workability these other solutions lack, while also offering a variety of other value propositions to help businesses optimize their signage or display strategy.
To really understand the value chalkboard vinyl provides businesses across a variety of industries, let's look at five frequently asked questions about chalkboard vinyl and how the responses to these common queries can set you on a path toward the right signage solution for your application.
What application surfaces is chalkboard vinyl best suited for?
Chalkboard vinyl can be easily installed and used on a variety of common surfaces without variances in quality or sacrificing creativity. While some surface applications like textured walls can prove challenging for other kinds of large signage solutions, chalkboard vinyl can easily be applied to surfaces such as wood paneling, polished stone, stainless steel, smooth and textured painted walls, concrete and painted plywood.
ChalkTalk® by Nekoosa is designed for seamless integration with these surfaces and is also ideal for display quality signage such as company logos and branding, museum signage and more. In addition, ChalkTalk's superior flexibility and workability allow for the use of color images to create visually appealing, vibrant signage no matter the application.
Is chalkboard vinyl easy to clean?
Whereas other signage solutions may require chemical agents or extensive, prolonged processes to clean or alter signage, the cleaning process for chalkboard vinyl is faster, cleaner and more environmentally friendly. ChalkTalk's 5 mil textured matte black chalkboard vinyl facestock and high-peel removable adhesive makes small or whole cloth changes to signage a fast and easy process.
In addition, while other chalkboard vinyl solutions require special cleaners or procedures for changing signage, ChalkTalk requires nothing more than a damp cloth and a few seconds of time to completely remove existing text or images from the vinyl surface. This allows companies to worry less about the adaptability of their signage in favor of putting more emphasis on the mission-critical aspects of optimizing their business processes.
What are the best printing applications for chalkboard vinyl?
Because chalkboard vinyl provides superior versatility in how and where it's used, it stands to reason chalkboard vinyl would offer the same level of flexibility when it comes to printing applications. This is particularly true with ChalkTalk which is engineered for use in both wide-format and screen printing for the ultimate in creativity and agility. Combined with ChalkTalk's capacity for indoor and outdoor use, the versatility with printing applications allows businesses to leverage uncapped potential for creating a wide range of signage sizes.
Do you use chalk to write on chalkboard vinyl?
Yes and no. While chalkboard vinyl is compatible with traditional chalk, ChalkTalk is designed for use with liquid chalk ink pens for superior workability, cleanability and more vibrant image and textual elements. ChalkTalk's capacity for liquid chalk ink use provides greater durability to withstand outdoor elements such as wind, rain or other environmental concerns, which helps to ensure long-lasting signage.
What are the best industry applications for chalkboard vinyl?
Let's recap: chalkboard vinyl is compatible with indoor and outdoor use, provides superior cleanability, can be used in both wide-format and screen printing applications and can be applied to a variety of surface applications. This means chalkboard vinyl like ChalkTalk gives companies a powerful signage solution that can be easily adapted to constantly evolving variables, and there are a handful of industries where a variant-rich landscape is just part of the game.
Retail, restaurant, grocery store and the event industry are built upon adapting to changes. Whether it's the availability of products or sudden price changes in grocery stores, daily specials in the restaurant space or one-off sales in the retail sector, ChalkTalk is designed to move and pivot alongside the businesses in these marketplaces.
Designed and manufactured in the U.S.A., ChalkTalk from Nekoosa is the chalkboard vinyl of choice for applications where creativity is prized and flexibility is key. Learn more about ChalkTalk or request a sample sleeve today.