Waterproof Synthetic Paper

P.O.P. Displays, Banner Stands & General Signage

P.O.P. Displays, Banner Stands & General Signage

Window, Wall & Floor Graphics

Window, Wall & Floor Graphics

Cut Films

Application Tapes & Premasks

Carbonless Papers

Extruded Films

Applications

Printer Compatibility

Sustainability

About Us
X

Waterproof Synthetic Paper

P.O.P. Displays, Banner Stands & General Signage

Window, Wall & Floor Graphics

Cut Films

Application Tapes & Premasks

Carbonless Papers

Extruded Films

Applications

Printer Compatibility

Sustainability

About Us
#MeetOurTeam - Michel Miserany, Business Development Manager
Posted by
Tianna Vanderhei, Nekoosa
on 9/29/21 8:00 AM
---
Michel Miserany is Nekoosa's Business Development Manger for Canada. He joined the team during the NCR PAPER* acquisition, where he had 22 successful years of service in the paper industry.

Tell us about your position at Nekoosa.
"I am responsible for representing Nekoosa in Canada at a few different levels. First and foremost, I make sure Nekoosa's sales expectations are met or exceeded so we can continue on our brilliant path forward. In order to achieve this I work with distributors' sales teams to make sure they not only know and understand Nekoosa's full gamut of products but can also present these attributes to their own printer customers while making sure they stay in "sync" with our marketing Team's guidelines and vision. If I can convince our distributors that Nekoosa is the best choice for their customers, I know we will be their #1 choice of products every time they are trying find solutions for their customers' needs. I also try to optimize printers and end users' experiences using our products. Overall, I basically spend my days trying to make anyone's and everyone's experience with Nekoosa a pleasant, fulfilling all around awesome experience at all levels with the help of all my amazing colleagues who make Nekoosa the awesome company it is!"
What's your favorite part about working at Nekoosa?
"There are so many things I like about working at Nekoosa, I struggle to choose only a few. However, I think the most important to me is our people, our team as a whole. I played triple "A" football in my college days and working at Nekoosa is the closest I have ever been to feeling that team spirit, the attracted me to football in the first place. We can all count on each other and we have very well defined shared goals, I love winning, winning as a Team, I love that feeling! Vince Lombardi said it best, "Winning is not a sometime thing; it's an all the time thing. You don't win once in a while; you don't do things right once in a while; you do them right all the time. Winning is a habit…But I firmly believe that any man's (or woman's) finest hour – his greatest fulfillment to all he holds dear is that moment when he has to work his heart out in a good cause and he's exhausted on the field of battle – victorious." I believe we have that spirit here, the absolute best team on the planet led by an outstanding, management team. Nothing can stop us!"
What's your favorite product Nekoosa manufactures?
"My favorite Nekoosa product is Sign-Ad®, I just feel it is such a versatile two-product offering that can actually be a great solution for 3 different needs. Both the white opaque and the clear can either be used as standalone signage solutions or be merged together in symbiosis to create a very simple but efficient two-way window solution. Great product!"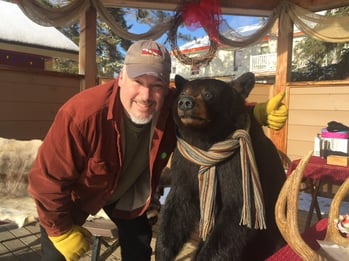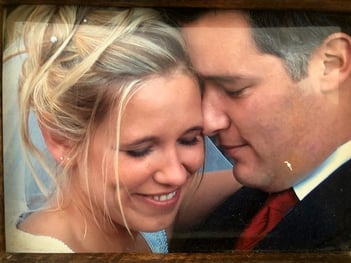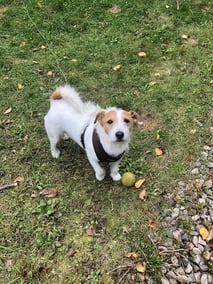 What do you like to do outside of work?
"As far as hobbies, I guess I am a typical Canadian…I love ice fishing, snowboarding, camping with my beautiful wife Dominique of almost 18 years and our Jack Russel named Buddy. I love cooking, BBQing, being outside, campfires, mountain biking, sailing, canoeing and kayaking. I'm a certified diver, having dove in many countries in caves, cenotes, on walls, coral reefs, ship wrecks. Including The Great Blue Hole in Belize! And yes, I've seen many sharks (people always ask me that when discussing diving).
We love to travel and see the world, meet people and mingle with locals or just play some backgammon on a deserted beach. My latest hobby is brewing my own IPA beer with one of my buddies, which is best enjoyed watching CFL or the Green Bay Packers obliterate the Viking!"
Connect with Mike on LinkedIn here.